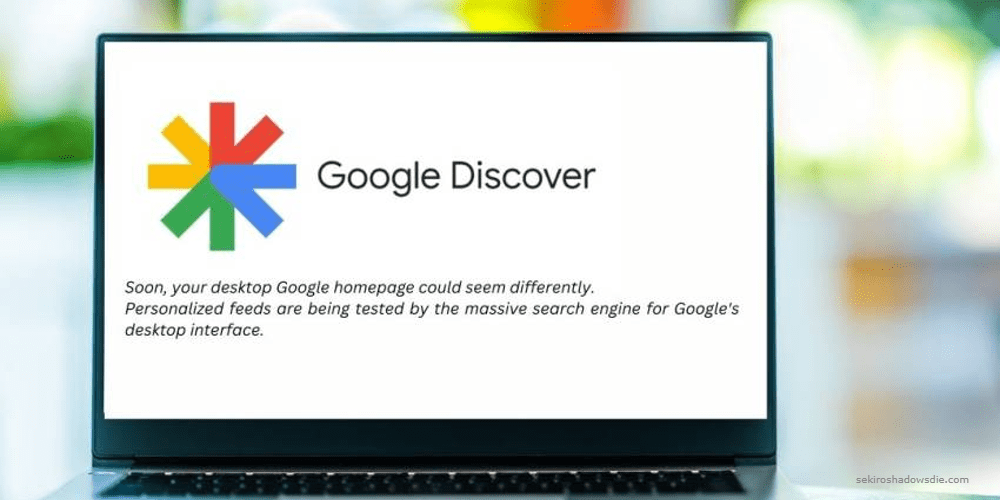 Google Explores Integrating Personalized Discovery Feed into Desktop Search Interface
Google appears to be playing with the idea of applying its Discover feature to the desktop version of its search page. This tool, which is already a staple of the Google app, website, and Pixel Launcher, fills your screen with content specifically tailored to your tastes based on your browsing history and what Google understands about your preferences.
Microsoft's Bing homepage has a feature with a striking resemblance to Google's Discover feature. However, Bing provides users with the option to modify what is shown or to turn off the feed altogether. For Google's Discover feature on desktop, though, things are slightly different as it doesn't provide an option for users to customize or switch it off.
Users who have come across the Discover feed on the desktop compare it to the mobile version, highlighting the personalized content it showcases (as per MSPoweruser). For better visibility on Discover, Google Search Central's page provides guidance to website owners on how to enhance their content. Content with high-quality images and timely information is more likely to be selected by Google.
Google's spokesperson, Lara Levin, confirmed Discover's desktop testing, adding that the testing phase is currently being limited to India.
Previous experimentation by Google with Discover for desktop was observed in 2022 when Discover-like tiles appeared on the desktop homepage of Google Search, displaying personalized content. Interestingly, at that time, users had the option to disable these tiles for a less cluttered view. Current tests, however, suggest that this might not be an option if Discover for desktop comes into play.
Different companies have previously explored similar ideas. Notably, in 2023, Samsung announced a decision to reform Samsung Free, renaming it to Samsung News. The company sought to provide more relevant news to users, similar to Google's aim with Discover.
On another note, the Pixel Launcher's built-in Discover page on Google's own devices, like the Pixel 8 range, was recently revamped with dynamic color theming, conveying Google's adaptation to the latest design trends in 2023.
For some, Google's latest move might be seen as an exciting development, providing more personalized, algorithm-generated content. Yet, for those who prefer full control over what appears on their homepage, this might seem a bit off-putting. However, it's essential to maintain perspective since the implementation of Discover on the desktop isn't set in stone just yet. For now, the classic, minimalist appeal of Google's homepage remains untouched.