Call of Duty®: Mobile
Call of Duty: Mobile is a new game by TiMi Studios created in a shooter and battle royale genre. The game was published by Activision for both iOS and Android platforms in October 2019. During the first three days, Call of Duty: Mobile received over 35 million downloads and earned more than $2 million.
The Essence of the Call of Duty: Mobile — 5/5
Call of Duty: Mobile is a first-person shooter that imitates the war in different places. The game contains legendary maps from Call of Duty®: Black Ops, Call of Duty: Modern Warfare and a lot of customization options including controls. Interesting fact, these popular maps were first released for free. Also, as you progress, you can unlock new games characters and items such as outfits, weapons, and so on. Like the console version, it features voice and text chats. Call of Duty: Mobile is played only in a multiplayer mode.
Graphics and Audio — 5/5
Call of Duty games series is well-known for its spectacular graphics and high-quality sounds. We liked the way the developers designed the characters. Although the locations where the battles unfold are not always located on Earth, for example, far in space, they made the characters as realistic and humanlike as possible with a detailed-drawn face and effects. Sounds perfectly imitate what is happening in the game. For example, a shot from a weapon or a fall. All this allows players to immerse themselves in the game even more and forget about time.
Controls — 5/5
One of the hardest things the developers face during the transferring of the popular console game from console to the mobile platform is the controls. When you play on PC, you have a mouse, a touchpad, a big screen, and, of course, a keyboard. But on the mobile, you only have a touchscreen. Despite the difficulties, the developers from TiMi Studios managed to make the control mechanism simple, convenient and understandable.
Immersion — 5/5
Call of Duty: Mobile is an excellent game that features thrilling 3D graphics and sound, interesting gameplay, and a lot of customization tools. Moreover, it is one of the most popular games series in the world consisting of a number of releases and scenarios. In fact, if you have ever played in Call of Duty, you definitely lost the sense of time and experienced a complete immersion in the game. Call of Duty: Mobile exactly gets 5 scores. We were impressed by the number of features the game offers its users. Despite this, the control mechanism is simple and straightforward. This confirms the crushing success that the game had in the early days of its release. We definitely recommend you to play Call of Duty: Mobile. Besides, it is free to install and download.
Pros:
Excellent graphics
Intriguing gameplay
Multiplayer mode
Free to install and download
Cons:
No single-player mode
Only for iOS and Android platforms
How much storage do you need?
Average app size in this category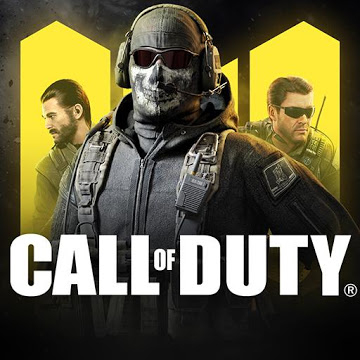 Call of Duty®: Mobile
Take a note. This app's size is bigger than the average in this category