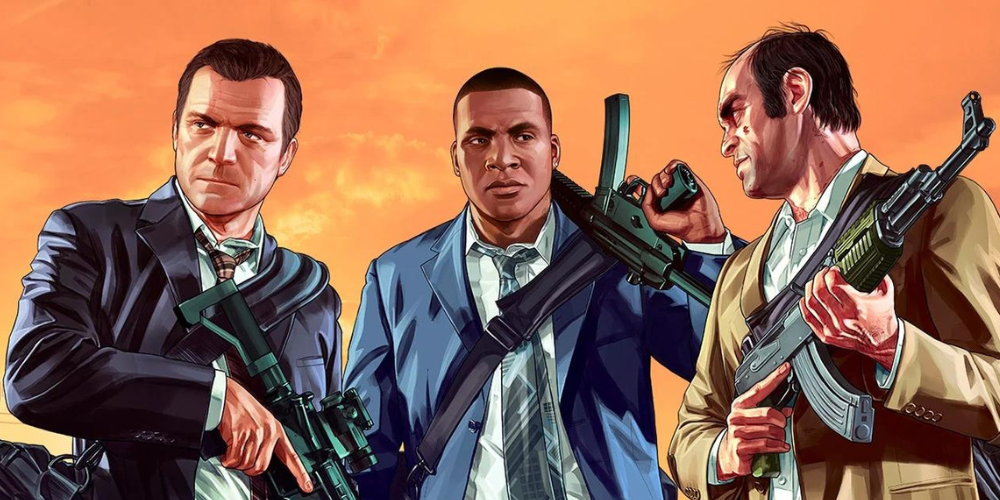 Top-5 Must-Try Grand Theft Auto V Alternative Games: Experience the Best Open-World Adventures
Grand Theft Auto V (GTA V) has been a colossal success since its release in 2013, with millions of gamers worldwide enjoying the thrilling open-world adventures that the game offers. However, there comes a time when even the most devout GTA V players might crave a new experience, something that can provide the same level of excitement and exploration as their beloved game. With that in mind, we have compiled a list of the top-5 alternative games to GTA V that are definitely worth checking out. These games boast engaging storylines, captivating gameplay, and expansive open-world settings that will keep you hooked for hours on end. Let's dive in!
Red Dead Redemption 2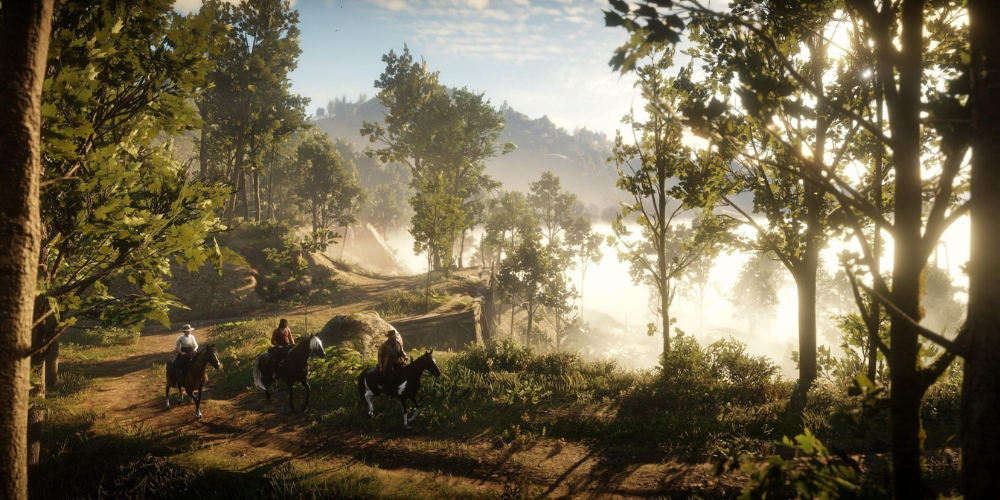 Gameplay
Red Dead Redemption 2 is an action-adventure game developed by Rockstar Games, the same creators of GTA V. The game offers a vast open-world setting with a myriad of activities and missions to complete. Players can engage in gunfights, horseback riding, hunting, fishing, and even playing poker in saloons. The game also features an extensive customization system, allowing players to upgrade their weapons, outfits, and horses.
Story
Set in 1899, the story follows Arthur Morgan, a member of the notorious Van der Linde gang. As the gang faces the consequences of their lawless lifestyle, Arthur must choose between his own ideals and his loyalty to the gang that raised him. The game's compelling narrative explores themes of family, loyalty, and the harsh realities of life in the Old West.
Setting
Red Dead Redemption 2 takes players on a journey through the vast and diverse landscape of America's heartland. From the snowy mountains of Ambarino to the swamps of Lemoyne, the game's meticulously crafted world is teeming with life and opportunities for exploration. The attention to detail in the game's setting is truly breathtaking, making it a must-play for fans of open-world adventures.
The Witcher 3: Wild Hunt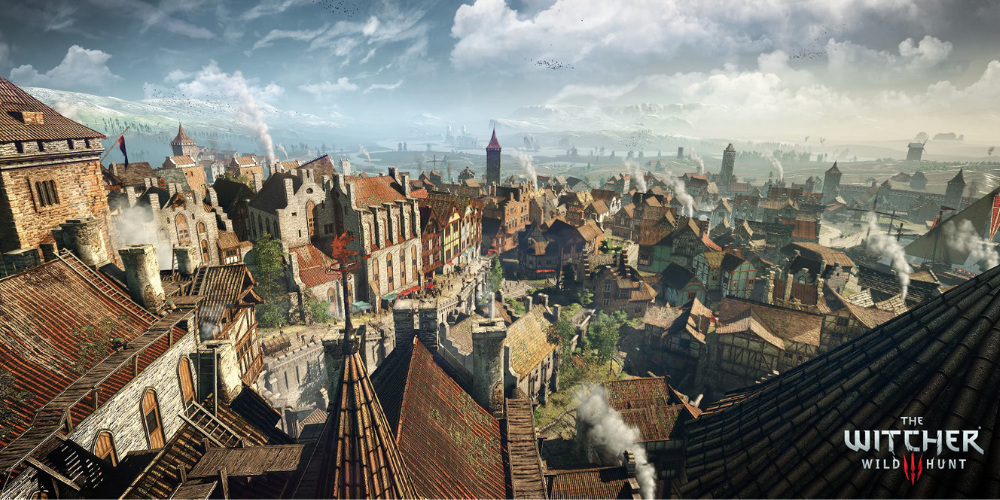 Gameplay
The Witcher 3: Wild Hunt is an action RPG developed by CD Projekt Red. Players take on the role of Geralt of Rivia, a monster hunter known as a Witcher, who possesses supernatural abilities. The game's combat system is a blend of swordplay, magic, and alchemy, allowing players to engage in thrilling battles with a wide variety of enemies. Additionally, players can partake in side activities such as playing card games, horse racing, and even romancing various characters.
Story
The game's story follows Geralt as he searches for his adopted daughter, Ciri, who is being pursued by a mysterious and powerful force known as the Wild Hunt. Throughout his journey, Geralt encounters a rich cast of characters, each with their own stories and motivations. The game's narrative is driven by player choice, with decisions made throughout the game impacting the ultimate outcome of the story.
Setting
The Witcher 3 is set in a sprawling open-world environment inspired by Slavic mythology. The game's world is divided into several distinct regions, each with its own unique culture, landscapes, and creatures. From the war-torn lands of Velen to the bustling city of Novigrad, the game's immersive setting offers a vast playground for players to explore and experience.
Sleeping Dogs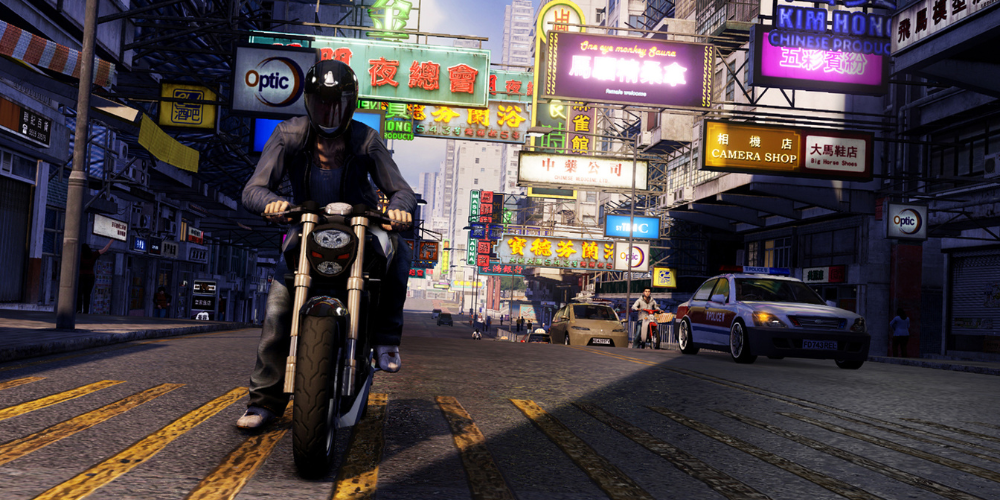 Gameplay
Sleeping Dogs is an action-adventure game developed by United Front Games and Square Enix London. The game combines elements of hand-to-hand combat, gunplay, and driving, offering players a diverse and engaging gameplay experience. Players can also participate in side activities such as street racing, betting on cockfights, and even singing karaoke.
Story
The game follows the story of Wei Shen, an undercover Hong Kong police officer tasked with infiltrating the notorious Sun On Yee Triad organization. As Wei becomes more deeply involved with the Triad, he is forced to question his own morality and loyalty. The game's gripping narrative explores the line between right and wrong and the personal cost of living a double life.
Setting
Sleeping Dogs is set in the vibrant and bustling city of Hong Kong, offering players an authentic and immersive open-world experience. The game's detailed environment includes iconic landmarks, bustling markets, and neon-lit streets, providing a rich backdrop for Wei's thrilling adventures.
Saints Row IV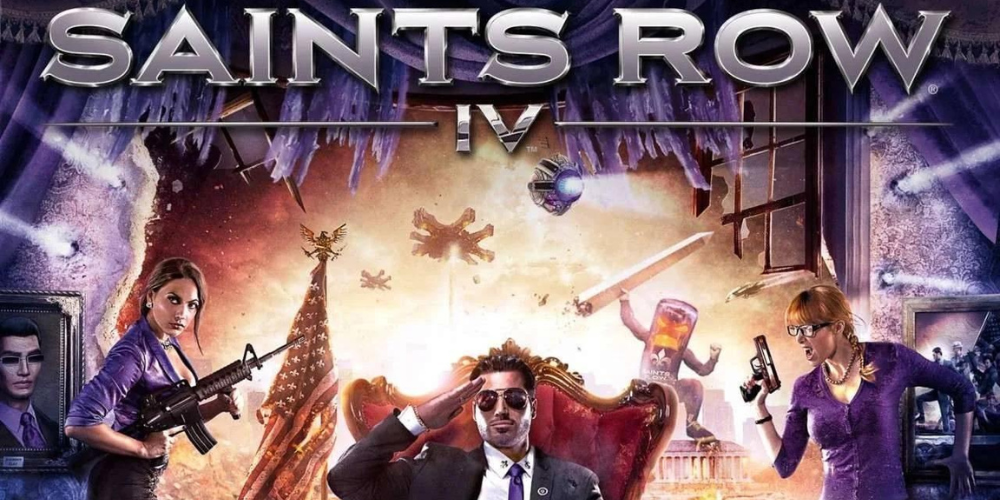 Gameplay
Saints Row IV is an open-world action-adventure game developed by Volition. The game takes the over-the-top gameplay of its predecessors and adds superpowers, giving players the ability to leap over buildings, run at super speeds, and unleash devastating attacks on enemies. In addition to the main story missions, players can partake in numerous side activities, such as racing, hacking, and even battling aliens in a virtual reality simulation.
Story
In Saints Row IV, players take on the role of the President of the United States, who must save the world from an alien invasion led by the nefarious Zinyak. With the help of their fellow Saints and an assortment of powerful superpowers, players must fight their way through hordes of alien enemies and rescue their captured friends. The game's story is filled with humor, over-the-top action, and plenty of memorable moments.
Setting
Saints Row IV takes place in the fictional city of Steelport, which has been transformed into a virtual reality simulation by the invading alien forces. The city is filled with numerous landmarks, activities, and hidden collectibles for players to discover. Despite its surreal premise, the game's setting offers a diverse, engaging, open-world experience.
Watch Dogs 2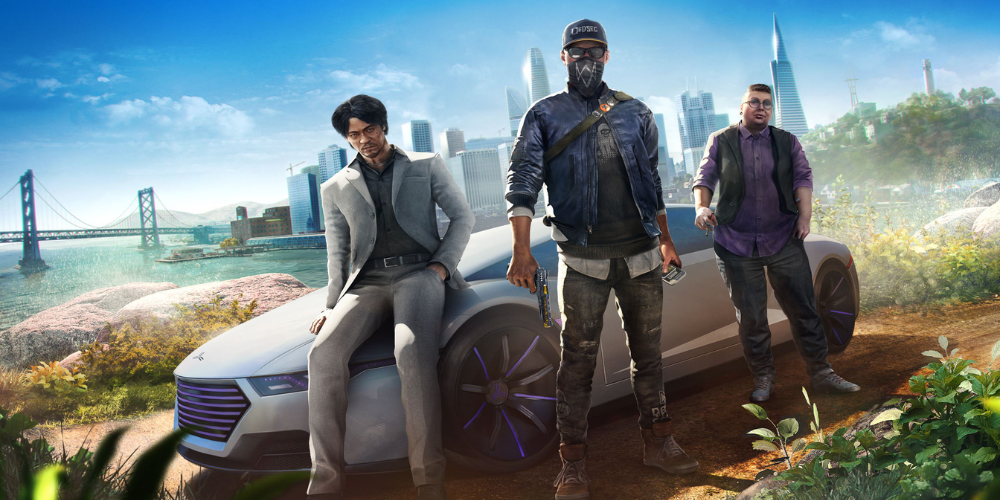 Gameplay
Watch Dogs 2 is an open-world action-adventure game developed by Ubisoft. Players take on the role of Marcus Holloway, a skilled hacker who uses his abilities to manipulate the world around him. The game's core gameplay revolves around hacking, allowing players to control vehicles, security systems, and even other people's electronic devices. In addition to hacking, players can engage in stealth, combat, and parkour to achieve their objectives.
Story
The game's story follows Marcus as he joins the hacking group DedSec in their efforts to take down the corrupt corporation Blume, which uses its ctOS 2.0 system to control and manipulate the city of San Francisco. As Marcus and DedSec expose Blume's nefarious activities, they must also evade the relentless pursuit of both the police and rival hackers.
Setting
Watch Dogs 2 is set in the beautiful and diverse city of San Francisco, offering players a vast open-world environment to explore. The game's setting includes iconic landmarks such as the Golden Gate Bridge, Alcatraz Island, and Silicon Valley, as well as bustling neighborhoods and picturesque landscapes. The game's world is brought to life with dynamic weather, day/night cycles, and a diverse array of NPCs, making for a truly immersive open-world experience.
Bottom Line
While Grand Theft Auto V has undoubtedly set the bar high for open-world action-adventure games, plenty of alternative titles offer unique experiences and captivating gameplay. From the gritty realism of Red Dead Redemption 2 to the futuristic hacking adventures of Watch Dogs 2, these top-5 GTA V alternative games are sure to provide hours of entertainment and excitement for gamers looking to explore new worlds and embark on thrilling adventures. Don't miss out on these must-try games – they just might become your new favorites!